Women's Support Organisations:
Blackburne House Group (Offering training and support)
(Moved to online learning and support during COVID19)
Blackburne Place
Liverpool
L8 7PE
Tel: 0151 709 4356 Email: reception@blackburnehouse.co.uk Website: www.BlackburneHouse.co.uk
RASA Merseyside (Rape and Sexually Abused Service)
(Offering helpline support, face to face conferencing and online support during COVID19)
Helpline: 0151 666 1392
Email: helpline@rasamerseyside.org
General enquiries:
PO BOX 35
Birkenhead
CH42 4RX
rasa@rasamerseyside.org Website: www.rasamerseyside.org
SAVERA (Honour Based Abuse Service Inc. FGM, Forced Marriage and Harmful Practices)
(Offering telephone support and working remotely and still accepting referrals via email and helpline and supporting MARAC & Strategy Meetings via Skype during COVID19)
Savera UK
151 Dale Street
Liverpool
L2 2AH
Tel: 0800 107 0726 Email: info@saverauk.co.uk Website: www.savera.co.uk
Tomorrow's Women Wirral (Women supporting Women) (Offering telephone and social media support during COVID19)
Beckwith Street East
Birkenhead
Merseyside
CH41 3JE
Tel: 0151 647 7907 / 07927335655
Email: admin@tomorrowswomen.org.uk
Website: www.tomorrowswomen.org.uk
The Women's Org (Developer and Deliverer of Training and Support to Women in UK) (Delivering online courses via group video chat during COVID19)
Liverpool
54 St James Street, Liverpool, L1 0AB
Tel: 0151 706 8111 Email: hello@thewo.org.uk
Manchester
Ada House, 77 Thompson Street, Manchester, M4 5FY
Tel: 0161 833 8800 Email: hello@thewo.org.uk Website: www.thewomesorganisation.org.uk
Whisc (Women's Health & Information Service Centre with support groups and complimentary therapies) (Offering email support during COVID19)
120 Bold Street
Liverpool
L1 4JA
Tel: 0151 707 1826 Email: women@whisc.org.uk Website: www.whisc.org.uk
Women's Aid (24 hour helpline) (Offering online and email support during COVID19)
Women's Aid Federation of England
PO BOX 3245
Bristol
BS2 2EH
England
Tel: 0800 2000 247 Email: info@womensaid.org.uk Helpline: helpline@womensaid.org.uk
Website: www.womensaid.org.uk
Home Office Forced Marriage Unit (Offering telephone, online, email and outreach support during COVID19)
Tel: 020 7008 0151
Email: fmu@fco.gov.uk
Outreach work email: fmuoutreach@fco.gov.uk
Facebook: https://www.facebook.com/forcedmarriage
Twitter: https://twitter.com/FMUnit
Foreign and Commonwealth Office +44 (0) 20 7008 3100
Home Office +44 (0) 20 7035 3535
Website: www.gov.uk/guidance/forced-marriage
Karma Nirvana (Forced Marriage Helpline in Confidence) (Ceased face to face support but is offering online support during COVID19)
Tel: 0800 5999 247​ Email: support@karmanirvana.org.uk Website: www.karmanirvana.org.uk
Advocacy: advocacy@karmanirvana.org.uk
City Hearts (Services in – Vulnerability, Exploitation, Modern Slavery and Controlling Issues) (Not offering face to face support but is offering support via telephone and is continuing to provide financial allowances to clients) )
Floor 2,
79-81 Kempston St
Liverpool
L3 8HE
Tel: 0151 329 2949 Website: www.cityheartsglobal
Domestic Abuse Services:
Merseyside Domestic Violence Service (Offering telephone and email support during COVID19)
Dovecot Multi Activity Centre
Liverpool
L14 9BA
Tel: 0151 7098770 or 07780 948890 Email: merseysidedvs@ymail.com Website: www.mdvs.co.uk
The Freedom Programme (Domestic Violence Courses either face to face or online) (Only online courses during COVID19)
Freedom Programme
PO Box 41
Knighton
LD7 9AF
Helpline: 01942 262 270 Business phone: 01547 520 228
email: chris@fpcharity.co.uk Website: www.freedomprogramme..co.uk
LDAS (Liverpool Domestic Abuse Services) (Offering telephone and online support during COVID19)
Tel: 0151 263 7474
Free phone: 0800 084 2744 Services Mobile/Text for hard of hearing: 0756 201 3316
Email: https://liverpooldomesticabuseservice.org.uk/contact-us/ (form to complete)
Website: www.liverpooldomesticabuseservice.org.uk
Refuges in Liverpool:
Amadudu Women's Refuge Liverpool
Tel:​ 0151 734 0083
Grace House (South Liverpool)
Tel:​ 0151 734 1074
Faye House (North Liverpool)
Tel: 0151 207 1511
Drug and Alcohol Services:
Live Well (formally known as Addaction) (Offering telephone and email support during COVID19)
Central: The Foundry, 36 Henry Street, Liverpool, L1 5AY
Tel: 07790 560085
North: 83-93 Stonebridge Lane, Croxteth, L11 4SJ
Tel: 0151 546 1141
South: 2-12 St Mary's Road, Liverpool, L19 2RY
Tel: 0151 541 2856
Website: https://www.thelivewelldirectory.com/Services/33/Liverpool-Addaction
Email: thelivewellteam@healthwatchliverpool.co.uk
National Helpline: 0300 77 77 007
LCAS (Liverpool Community Alcohol Service) (Offering online and telephone support during COVID19)
Tel: 0151 471 7784
Website: Website: https://www.thelivewelldirectory.com/Services/33/Liverpool-Addaction
The Brink (Action on Addiction) (Offering telephone and email support during COVID19)
15-21 Parr Street, Liverpool, L1 4JN
Email: info@thebrinkliverpool.com
Tel: 0151 703 0582 Website: www.thebrinkliverpool.com
The Whitechapel Centre (Homeless and Housing Support)
Langsdale Street
Liverpool
L3 8DT
Tel: 0151 207 7617 Website: www.thewhitechapelcentre.co.uk Always Room Inside: 0300 123 2041
(24 hours, please only use this number to tell us about a rough sleeper)
Community Support and Advisory Organisations
Citizens Advice Bureaus (Offering a 7 day service over the telephone until 8pm during COVID19)
Citizens Advice lines
General Advice
Tel: 0844 848 7700 or email callback@caliverpool.org.uk
Debt
Tel: 03003301196
Help claiming Universal Credit
Tel: (0800) 144 8444
Pension wise
Tel: 03081383944
Alternatively, fill in your contact details form on their website www.citizenadviceliverpool.org.uk and you will receive a call back
Merseyside Law Centre (Asylum seekers, vulnerable migrants, housing, homelessness, benefit support and domestic violence victims needing help and support with housing/homelessness) (Only offering telephone and email support during COVID19)
Tel: 01517090504
There is the ability to leave voicemail for a call back or alternatively
Email: enquiries@merseysidelawcentre.co.uk
Website: www.merseysidelawcentre.co.uk
Housing Options – Emergency Accommodation (Offering telephone support during COVID19) (Careline operating this service for now and no update as of 27.3.2020 but update will be on Liverpool City Council
Website www.liverpoolexpress.co.uk
Tel:​ 0151 233 3800
Talk Liverpool (Mental Health Service) (Offering telephone and email services during COVID19)
151 Dale Street,
Liverpool
L2 2AH
Tel: 0151 228 2300 Email: talkliverpool@merseycare.nhs.uk Website: www.talkliverpool.nhs.uk
Liverpool Community Advice (Offering telephone and email advice during COVID19)
1st Floor
Dale Street
Liverpool
L2 2JH Tel: 0151 237 2677 Email: enquiries@liverpoolcommunityadvice.org.uk
NYAS (National Youth Advocacy Services & Contact Centre) (Telephone and email support during COVID19) Tel: 0151 249 4247 Email: main@nyas.net
Vauxhall Law Centre (Providing advice in relation to welfare benefits, fuel, housing and debt) (Offering telephone and email services during COVID19)
Tel: 0151 4822540 Email: advice@vauxhalllawcentre.org.uk Website: www.vauxhalllawcentre.org.uk
Raise Liverpool (RAISE is an independent charity which provides free, confidential, high quality advice and training around Welfare Benefits, Debt, and Money Management) (Offering telephone and email support during COVID19)
286 Scotland Road,
Liverpool
L5 5AE
Tel: 0151 4822475
Email: admin@benefitsadviceteam.co.uk
Website: www.benefitsadviceteam.co.uk
Debt Helpline (Telephone and email support during COVID19)
Tel: 0300 330 1196
Universal Credit (Telephone and email support during COVID19)
Helpline: 0800 144 8444
Email: helptoclaim@caliverpool.org.uk
Pension wise (Telephone support during COVID19)
Tel: 03081383944
Liverpool Citizen Support Scheme (Liverpool City Council) (for food, gas or electricity vouchers)
Tel: 0800 456 1523
Tel 2: 0151 233 3053
Liverpool Good Neighbour Scheme (Liverpool City Council) for help (Telephone and website online form during COVID19)
Tel: 0151 233 3066 or fill in the online form
Website: www.liverpool.gov.uk/communities-and-safety/emergency-planning/coronavirus/coronavirus-request-support/
Hate Crime
Stop Hate UK (Telephone and online support during COVID19)
Tel: 0800 138 1625
Or report online www.stophateuk.org/talk/
The Anthony Walker Foundation (Offering telephone and online support during COVID19)
General Contact:
LVCS United Way Building
2nd floor
151 Dale St
Liverpool L2 2AH
Tel: 0151 237 3974 Email: info@anthonywalkerfoundation.com
Website: www.anthonywalkerfoundation.com
Hate Crime Support:
Tel: 0800 876 6646
Email: support@anthonywalkerfoundation.com
Legal Services
For urgent Domestic Violence or Child Protections issues please call 07923206416 or if you need to message us discreetly use this number to whatsapp or text. Otherwise all of our Direct Dial numbers can be found on the about us page on our website. You can even provide us with your full instructions without needing to talk to us and at any time of day or night. You're not alone!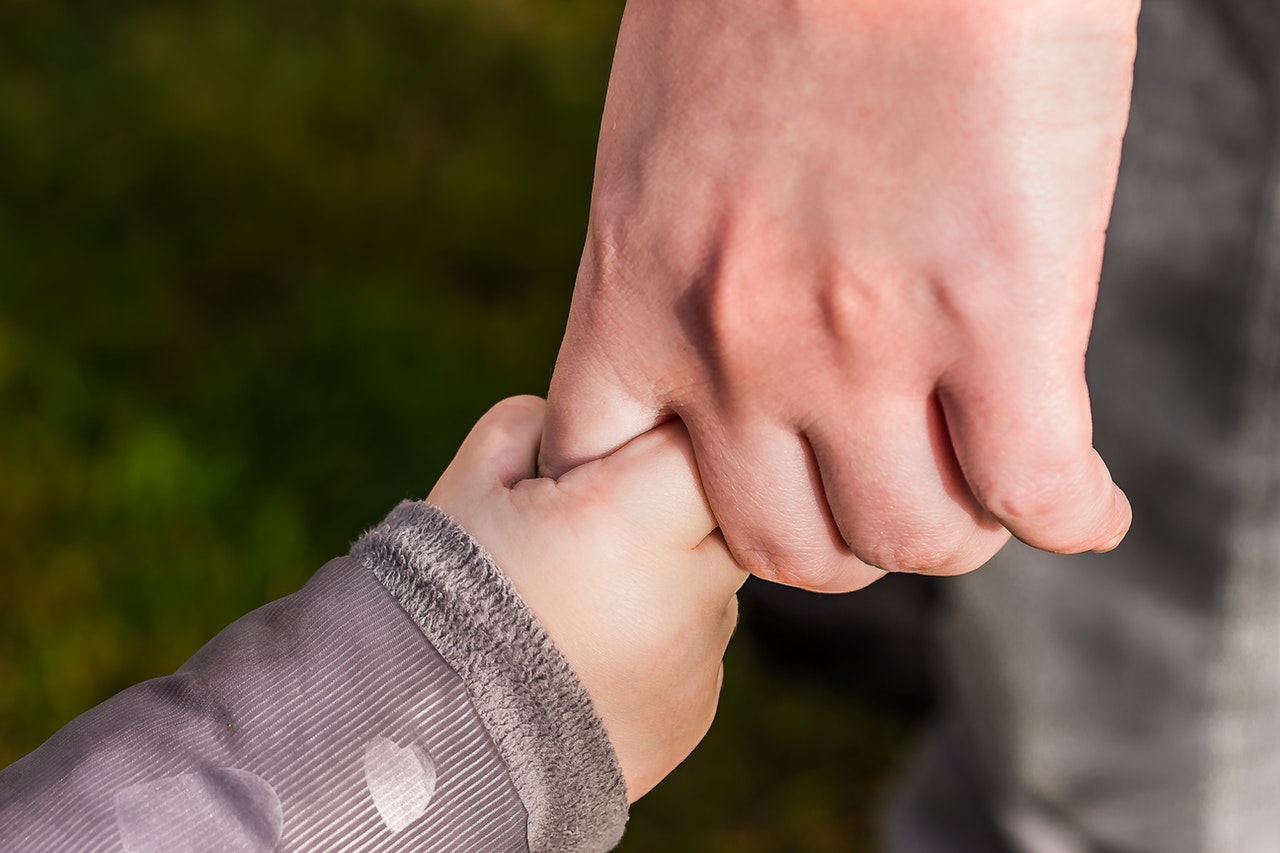 Why is there such a rush to divorce or separate as soon as the New Year begins?
As we reach the end of the year and prepare for a fresh start, it's natural to take stock, assess the areas of our lives that aren't working and vow to make dramatic changes. For some this is to lose weight or give up the booze. Others look for to make a more significant change vowing never to experience another Christmas like the last. Festive celebrations tend to put your relationship in the spotlight. Unfortunately, its glare is often unforgiving – balanced against the perfect family Christmas marketing campaigns, your own family can see a marked contrast.
"Divorce Monday"
Statistically one in five couples will seek some form of legal advice over their relationship during the month of January. While most of us pack up our Christmas decorations, many Brits will also be calling time on their relationships. The first Monday back at work has long been dubbed "Divorce Monday" – the day of the year where people make the most enquiries about divorce. You've heard of Cyber Monday, Giving Tuesday, Black Friday and Small Business Saturday. Well unfortunately "Divorce Mondays" are now quite well known. I am in no doubt you will see many articles of this nature posted through social media, news and radio.  In fact, the whole month of January sees more divorce filings than any other month of the year. This is a desperately sad state of affairs.
Why wait until January?
There are several reasons people wait until January to begin the divorce process. For families with children, the biggest reason to wait until January is emotional. Many parents want to give their kids one last Christmas together as a family. Additionally, the holidays are full of work parties and events with friends and family. Of course, some couples want to delay explaining why their significant other isn't there. New Year's resolutions also likely motivate divorces.
On a practical note, tax purposes and schedules certainly come into play at the end of the year. Your marital status on December 31st determines your marital status for the entire tax year. For some, marriage is a tax benefit, so they wait until the new year to begin a divorce. Also, with vacations and court closings, November and December are logistically tough for scheduling meetings and other things that come with divorce.
Thinking about money
Financial strain can also have a huge impact on divorce. Fewer cases are eligible for Public Funding nowadays and Our Family Dispute team's experience is that more people are seeking to use mediation as a first port of call as opposed to legal Representation. A pre Mediation Meeting can assist you in deciding whether they wish to remain together or separate and whether Mediation or the more traditional process of separate legal representation is more suited to you and your particular set of circumstances. Of course Mediation is not counselling or therapy but can provide impartial and practical options to help you to focus on the decisions you wish to make. This meet may also be free if you are financially eligible for legal aid.
A recent survey by Censuswide
The research polled a total of 1,000 divorced and married people. One in six said that financial difficulties such as unemployment had, or would have, an impact on when they divorced. In comparison, only one in eight stated that the timing of divorce was, or would be, affected by family holidays, including Christmas.
Are you in this position?
If you're considering ending a relationship this month, here are a few things that can help. First, understand your options to include relationship counselling and the different methods of conflict resolution. This can save you from a lot of costly conflict and retain ongoing respect and dignity. Obviously, this is particularly important where children are involved. There is desire from every direction to see divorces carried out in a fair and amicable manner. In fact we are currently looking at changes to our Divorce Laws to introduce " no fault " divorce but we are not quite there yet! Family law judges are very keen for couples, especially parents, to try to resolve disputes before resorting to court proceedings. We very much support this approach where appropriate and have one of the longest standing out of court dispute resolution departments in the North West.
Charities dedicated to divorce
Do your research and get your support tools in place to help you through whatever process you decide . This is why we work with the charity Voices in the Middle. They aim to reduce the impact of divorce and separation on children by providing a support network. Charities such as this have gathered information and resources from people who have been in the same situation to provide a voice for children caught up in divorce. It's a rapidly growing charity and increasing demand builds up its very existence.
Duncan Fisher, who set up the Voices in the Middle, said: "Being a teenager is hard enough and having their family life drastically changed at a crucial and often already stressful time in their lives, leaves many young people feeling alone and lost. We want to give people a chance to speak to family experts as well as other young people so they can better handle the emotions and stresses that come with this situation."
What you can do
You may wish to explore your child being able to have their own say. You can do this by inviting them to Child Inclusive Mediation. After all this they are part of the family being reconstructed and may even have views and opinions which may make some of your decisions easier to make. My experience in working with children is that they always have something to add to the process in a positive way.
Parenting Consultants or separated Parenting Programmes can also helps parents to refocus during a difficult time. They can teach you to co-parent, focusing on the needs of the children and offer support services for you to help you manage yourself emotionally and mentally during this difficult time.
Don't suffer in silence
No one should have to stay in a relationship that makes them unhappy. In some instances, ending a relationship is the very best way to begin the new year. However, I think we need to be more honest about the fact that Christmas is hard and it's normal to spend at least part of it hating your partner. The way you feel about each other at the end of December might not accurately reflect your relationship during the rest of the year. If you're still talking to each other at this point, it's probably worth seeing how January goes before you get serious about serving papers. However understand your rights and options. We are here to help. Contact us on 0151 647 7372 or email a member of our team on enquiries@174familylaw.co.uk